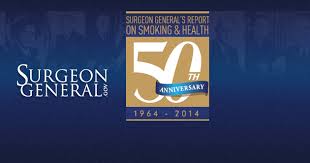 50th Anniversary of US Surgeon General Smoking warning, today Fiduciary Expert raises red flag on FINANCIAL CANCER
50 years ago, in 1964 the US Surgeon General, Luther Terry announced smoking caused cancer.   The tobacco industry decided to hide the truth and confuse the facts for decades.  Since then 19 million have died, 8 million have stopped smoking adding about 20 years to their lives, that's 160 million saved person years. The 2010 Blowing Smoke Mad Men episode was about Don's famous letter to the NY Times:
WHY I'M QUITTING TOBACCO
Product never improved, causes lots of illness and a lot of unhappiness
Why do we do this?  Because it makes us a lot of money.  On his own, he signed the name of his advertising agency, much to the dismay of his partners and staff.
FINANCIAL CANCER
In nine years, at the current rate of $115 Billion dollars per year, well over $1 Trillion dollars will be spent for internal expenses of mutual funds and ETF's.  The Gen Y generation will suffer the most because a trillion dollars in their hands could and likely would solve a lot of major problems. Sadly at the moment, they are unaware, ignorant, not paying attention.  Perhaps some may have shorter or certainly less-rich lives because they will be deprived of over a trillion dollars most of which ultimately is theirs by way of being heirs or account beneficiaries.  In addition, without their knowledge and consent, suffer from the opportunity costs of not having use of those amounts, perhaps not learn about creative educational STEM initiatives, find a cure for cancer, AIDS, stop identity theft or solve other human afflictions.  Instead over $1 Trillion will flow into the hands of an increasingly concentrated group of middlemen.
WHAT IS FINANCIAL CANCER?
It comes in many forms, like cancer, but one of the primary ways comes when a financial adviser charges fees, expenses or commissions not supported by value received.  This scenario plays out year after year, because investors been told to "stay the course." Staying the course, need not be expensive, in fact studies show that millions of investors are paying ten or more times MORE than what they could be paying for similar results.
DO YOU HAVE AN ACTIVE CASE OF FINANCIAL CANCER?
According to Standard and Poors, almost 90 percent of all U.S. equities funds failed to beat their benchmarks in the 12 months ended June 30, 2012.  Since 2000, S&P says active funds under performed in most stock and bond asset classes, with only a handful of (full time) active managers beating their benchmark.
FINANCIAL CANCER – PRIMARY CAUSE – CRITICAL TO UNDERSTAND
Hedge funds in 2013 returned an average of 7.4%, and for the 5th year in a row failed to beat market indices.  A hedge fund or a mutual fund has one mission, to beat their benchmark, they have ONE job.  The individual financial adviser does not have only one job, they wear many hats (sales, marketing, networking, meeting new clients, planning, updating, investment selection, monitoring and compliance).  As you can see, the financial adviser has several jobs – some more important than others.  Everyone has the same 24 hours in a day and by definition cannot do as good a job as any organization that only has one job, like a full – time, professional mutual fund or hedge fund to try and beat, outperform, manage your account or otherwise "do a good job" AND charge fees out of line from what's readily available to achieve the same or similar account performance.
LESSONS FROM THE LARGEST PENSION FUND IN THE WORLD – CALPERS
CalPERS is the largest pension fund in the world, when it comes to their global equities or what they refer to as their "growth" allocation they are often over 60% or more indexed – that means about 40% is committed to active equities funds.  As a result, they achieve market returns, balance risk, save money because of indexing's very low costs.  Access to CalPERS asset allocation is free.
Good News – it IS curable and immediately – STOP FINANCIAL CANCER NOW – do YOUR part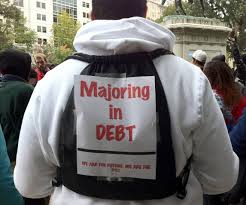 Stay tuned for more information, or ask your financial adviser how they plan to help you fix FINANCIAL CANCER
For more information info@fiduciaryexpert.com or (310) 943-6509
Copyright Chris McConnell & Associates 2014 All rights reserved