Fiduciary Liability Exposure Checklist
---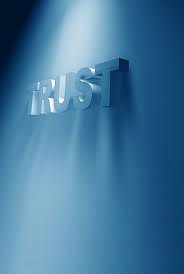 Pitfalls for Attorneys, Business Managers and CPAs
Providing investment advice to clients whether or not you receive compensation
Drawing the line between investment advice and legal, financial or tax advice
Serving as trustee to accomodate a client who doesn't want heirs to know or be involved
Recommending any investment, stockbroker, financial planner or insurance agent to a trustee then failing to monitor the situation, among other things; personnel turnover happens and compliance may erode.
Receiving any remuneration or compensation for referrals, investments or insurance, etc.
Steps to consider to insulate your professional practice
Identify potential fiduciary risk exposure areas in your practice
Review E&O insurance for coverage or exclusions related to investment fiduciary activities
Inform clients who act as trustees of fiduciary responsibilities and liability
Alert clients of potential liability before they accept a trustee or board position on a non-profit
Become familiar with federal and state laws concerning investment fiduciary standards of care:
Uniform Prudent Investor Act (UPIA)
ERISA, Taft Hartley Act (Union, multi-employer plans)
Uniform Management of Public Employee's Pension Systems Act (state, county, city plans) (UMPERs)
Uniform Prudent Management of Institutional Funds Act (UPMIFA)
Seek an independent, third party opinion from us; it counts as due diligence.
Contact us at info@fiduciaryexpert.com
(310) 943 – 6509
Initial Courtesy Consultations
Copyright Chris McConnell & Associates 2003 – 2013. All rights reserved