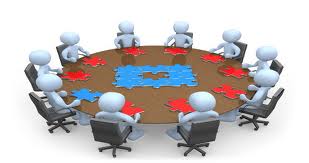 Attorneys searching for an experienced, qualified expert can contact us by email or by telephone.  We have among the longest, deepest and broadest securities and fiduciary experience.  Since 2003 provide independent, objective securities, fiduciary, compensation and damages opinions.  We have well over 90% success achieving settlement or award.
Consulting services
We consult on case evaluation, statement of claim, discovery, deposition outlines and offer expert opinions of both liability and damages.  We have been providing expert and litigation support services since 2003.
A few words about suitability and fiduciary duty:
Briefly, suitability is a lower standard in securities claims, FINRA arbitration or mediation.  Fiduciary duty, if any, is a much higher and specific standard of care.  We explain distinct factors and elements as causes of action, liability and damages may change with respect to your unique client's fact set.
Compensation, Valuation and Employment expert
Attorneys searching expert to consult on compensation, deal valuation or employment related matters may email us or telephone to request a consultation.  We have 30 years of compensation experience in the securities, related banking and finance industries.  We have valued a broker's or planner practice or book of business – these issues have arisen in California and other states divorce proceedings.
Contact us at info@fiduciaryexpert.com or call (310) 943 – 6509
When you consult the fiduciary expert, you'll know what you don't know
© Chris McConnell & Associates 2003 to 2013 All rights reserved worldwide.