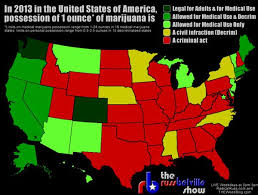 Ever since medical marijuana and recently recreational pot became legal in two states, marijuana stocks are popping up to serve new customers, create sales and profits.  It's estimated over 94 million people in the US have tried pot at least once including Presidents Obama and Clinton.   This post goes from farm to fiduciary.
The Seattle Times estimated the average user would smoke 123 joints per year (perhaps "123 joints" or just "123" may become as ubiquitous as 420).  An excerpt from that article points out the importance of each state accurately estimating pot consumption:
The state's consumption estimate is important (RAND study) because it drives licensing for pot production, including the number of growers and the size of their operations. Underestimating statewide consumption could hand customers to illicit dealers, according to state officials. Overestimating could lead to surplus weed being diverted to other states. (and minors)
Total pot retail revenues will be based on the extent of users who opt to purchase legal pot as opposed to non-regulated pot.  Also of concern, the Seattle Times article points out, topicals, other extracts and hash oil called wax, budder and shatter; are seen as becoming more popular with younger users.
Investing in pot stocks such as HEMP, MJNA, marijuana stocks are a popular new investing fad:
FINRA the (Financial Industry Regulatory Authority) recently issued an advisory regarding pot and marijuana stock scams.  FINRA and the SEC also cautioned about pump and dump stock scams.
Pot is a new, experimental and some believe illegal industry.  News flow seems to change from day to day.  Pot stocks include all of the same risks and more than other stocks, in addition to being new and not limited to user and regulatory (federal, state, county and local community) risks and uncertainties.   Trustee, agents and fiduciaries are advised to seek more than one professional investment opinion before and while investing in pot stocks; significant investments in pot stocks require very intense due diligence and ongoing monitoring.  Separately, business owners may or already have started pot retail stores, farms or pot – related businesses like the tangential PotFarm game app.  Soon we may see pot franchise chains, kiosks and online e-commerce stores.  If or when these businesses may be part of a family trust, retirement or certain pension plans, fiduciaries must be very careful and deliberate with respect to operations, advertising, legal, medical, privacy, regulatory and  HIPAA compliance.  The potential risk of litigation for social, health and community and law enforcement effects like dram shop liability, marijuana prescriptions, sales and marijuana malpractice, class actions (like the tobacco class actions), second hand smoke and the like require very careful consideration.
Tips for trustees, agents, fiduciaries and beneficiaries:
Information, communication and education for trustees, agents and beneficiaries and advisers is essential. Potential pot investing, pot use by parties to the trust including trustees and all potential beneficiaries puts trust principal (money) and drugs into the spotlight in unique ways, like never before.  Occasionally issues of mental or cognitive capacity may arise sooner and or unexpectedly from pot use by any and all parties to trust accounts.
Common trust terms provide for beneficiaries' health, maintenance, support and education up to a certain age, milestone like high school or college graduation or sometimes for life.  Trustees and advisers will be challenged when it comes to a beneficiary, especially a younger one who uses pot as it may be simultaneously both contradictory and complimentary of those provisions.  Beneficiaries need to be careful when spending trust distributions on any drugs – legal or not.  Beneficiaries are advised to seek legal counsel (and medical counsel after retaining legal counsel) regarding information exchange and inquiries to trust officers, administrators or trustee if buying drugs like pot or pot extracts are envisioned.
A few words of caution and optimism
Pot's legality, convenience and easier access is a slippery slope or a boon.  Medical necessity benefits or recreational enjoyment does not change the potential for any user, whether it's a trustee, beneficiary, agent or another fiduciary to become addicted or try more or stronger drugs; potentially significantly exposing the parties, trust and trust assets in unexpected and negative ways.  On an optimistic note, hopefully all will be cool and trust assets will not go up in smoke.
For more information info@fiduciaryexpert.com or (310) 943-6509
Copyright Chris McConnell & Associates 2014 All rights reserved