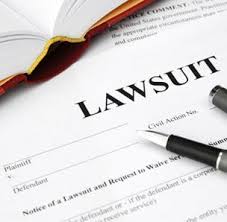 The securities (stock brokerage and other FINRA, NYSE member financial services firms) industry has issued forgivable loans, promissory notes or retention awards as compensation since the early 1980's.  Forgivable loans in this context, is a loan by a brokerage firm (or a bank's broker dealer affiliate or subsidiary) to registered representative forgiven over a period of years. In other words the broker usually does not repay the loan in dollars as long as he/she stays and remains in good standing at the firm.  Customers are usually not made aware of these loans which can lead to suitability, industry custom and practice violations and or create other potential conflicts of interest and unintended consequences.
There are many common as well as unique factors in each note, loan or award, depending on the broker dealer, representative, team, products and services, license status, whether or not there is or was an external and or internal recruiter, branch, regional and national managers involved at the time the note is issued.
Chris McConnell has over 30 years including twenty years of actual hands-on experience including all elements of the forgivable loan process including firm-wide management, IT, reporting, administration, support, approval, analysis and supervision; and on-the-ground individual broker and team negotiation, recruitment transition period and process.
Elements of a forgivable loan, promissory note, retention award or other name for the instrument include, but are not limited to:
Negotiation of note terms
Issuer and structure of note
Forgiveness of note
Interest rate
Tax reporting and implications
Accounting for forgivable loans – firm, regional and branch P&L levels
Insurance of forgivable loans
Violation of note terms
Termination, separation, resignation or retirement from service
Change in control or successor interest in note
FINRA arbitration note cases are cited as Member and Associated Person
Each note is unique as the parties to the note, at origination and thereafter including the brokerage firms (successor firms are a very common occurrence), branch, broker or team and book of customers, product mix; these are important facts to consider in evaluating disputed amounts.
For more information info@fiduciaryexpert.com or (310) 943-6509
Copyright Chris McConnell & Associates 2016 All rights reserved